VIZIO M55-C2 55-Inch 4K Ultra HD Smart LED TV (2015 Model)
VIZIO 55 Inch Ultra Smart LED TV – M series
VIZIO 55 Inch Ultra Smart LED TV  M-Series delivers incredible UHD picture quality, powerful performance and beautiful design, all driven by an ultra-intuitive Smart TV experience that makes UHD streaming simple.
Key Features of VIZIO 55 Inch Ultra Smart LED TV :-
Size 55 Inch

Refresh Rate: 120Hz (Effective)

Backlight: LED (Full Array w/ 32 Active LED Zones)

Smart Functionality: Yes – Built-in Wi-Fi

Dimensions (W x H x D): TV without stand: 48.8″ x 28.0″ x 2.5″, TV with stand: 48.8″ x 30.4″ x 10.0″

Inputs: 5 HDMI, 1 USB Ports

Accessories Included: Remote

Full-Array LED backlighting and up to 32 Active LED Zones deliver superior light uniformity with an extremely high contrast, and deep, pure black levels.
Ultra Beautiful Picture Quality of VIZIO 55 Inch Ultra Smart LED TV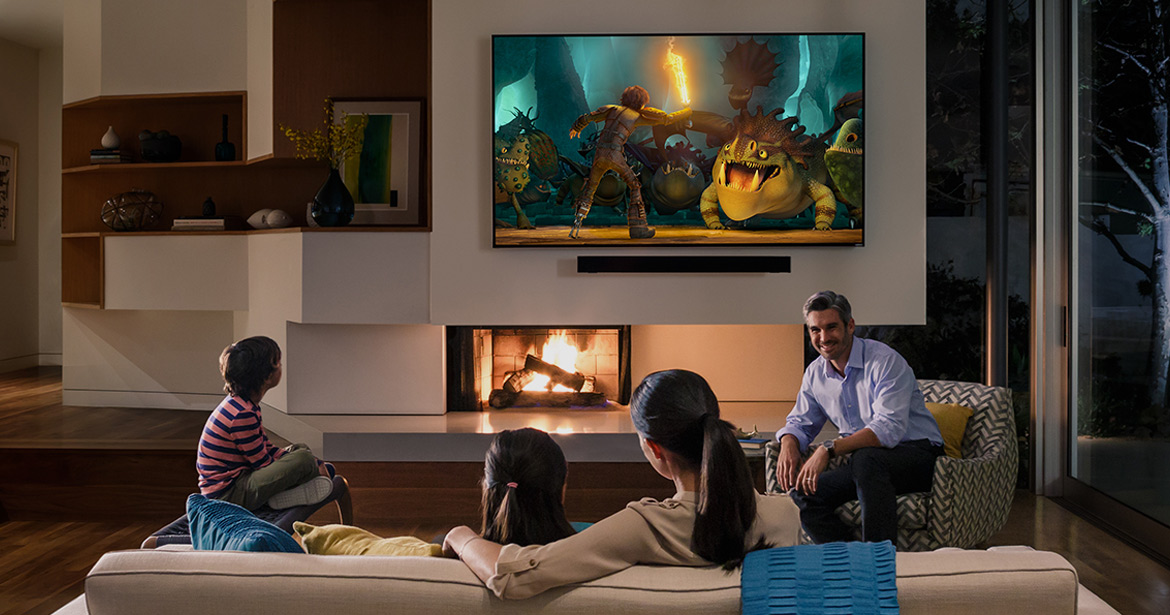 Review of VIZIO 55 Inch Ultra Smart LED TV


Reviewed.com, 7/29/15
Ultra HD Feature of VIZIO 55 Inch Ultra Smart LED TV
It doesn't matter what cable or satellite provider you have, both standard and high definition can be upscaled into Ultra HD quality1.
VIZIO Spatial Scaling Engine feature of VIZIO 55 Inch Ultra Smart LED TV
Its powerful Spatial Scaling Engine beautifully transforms your favorite 360p and 1080p HD sports, movies, and TV shows into near Ultra HD.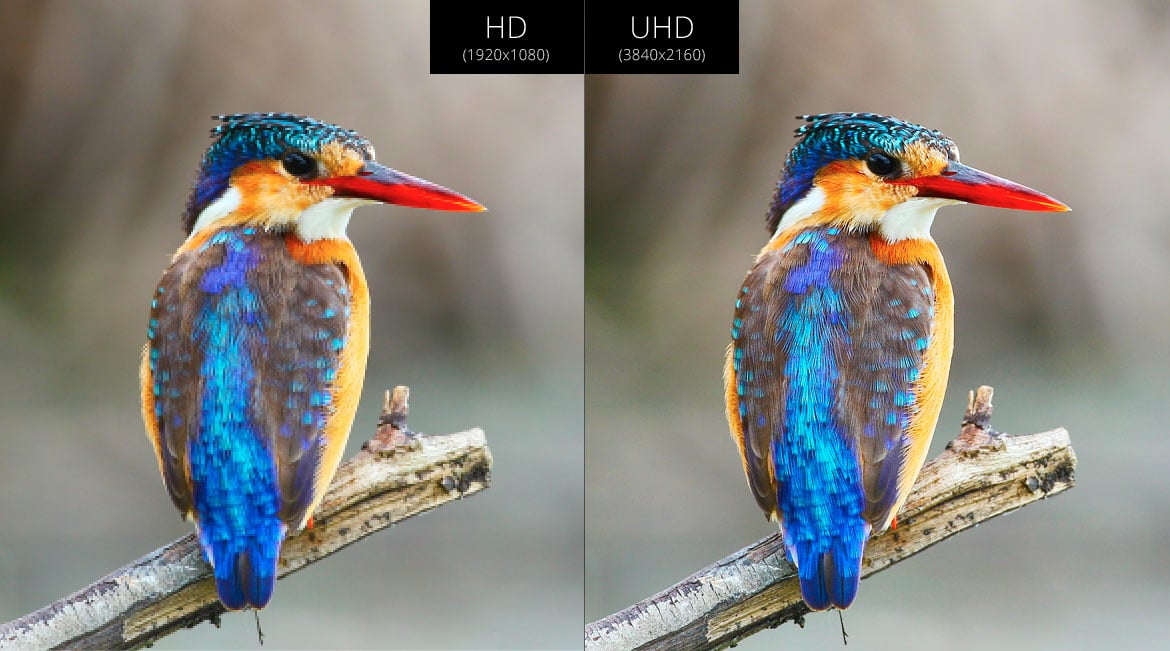 Ultra Performance of VIZIO 55 Inch Ultra Smart LED TV
VIZIO M-Series features 32 Active LED Zones™ that intelligently adapt to the content on screen for a heightened contrast ratio of 20 Million-to-1.
Enjoy four times the resolution of Full HD for breathtaking clarity.
Discover stunning detail and definition at twice the pixel height of 1080p.
Experience 8.3 Million screen pixels in every image.

Simulated images used, shown for illustrative purposes only. Actual results and number of LED lights, zones, and size vary by model.Penguins of Madagascar © 2015 DreamWorks Animation LLC. All Rights Reserved.
Clear Action 360.
The enhanced Clear Action 360 shows fast-moving content with high clarity while reducing motion blur during action scenes, rapid video games and high-speed sports.
120Hz Effective Refresh Rate.
This VIZIO M-Series TV features a high speed 120Hz effective refresh rate, helping to ensure a consistently sharp picture that is smooth and authentic.
VIZIO 55 Inch Ultra Smart LED TV is Premium Smart TV
With an expansive variety of content, 4K streaming support, faster loading and quicker toggling, you'll enjoy an intuitive and delightfully simple experience that makes streaming quick and simple.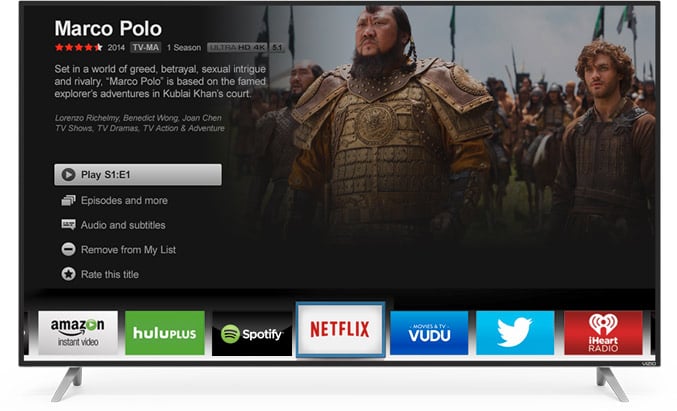 Watch Marco Polo now on Netflix®. Screen image simulated.
VIZIO Internet Apps Plus

VIZIO Internet Apps Plus and Dual-Band Wi-Fi are built into every VIZIO M-Series UHD Smart TV. Enjoy a variety of popular apps with Ultra HD streaming content and Internet radio at your fingertips†. The simplified app home and app launcher make finding your favorite entertainment effortless.
Easier to Navigate.
A convenient seven-position App Launcher and Full-Screen App Home makes it simpler to discover new apps and find what you want.
Automatic Updates.
Apps automatically update to stay current with the latest improvements and upgrades for a more seamless experience.
V6 Six-Core Processor.
A revolutionary V6 Six-Core Processor featuring a quad-core GPU and dual-core CPU that speeds everything up – from finding content and apps to powering up the TV.
Blazing Fast Dual-Band Wi-Fi.
With support for the latest Wi-Fi standard 802.11ac (that's up to 3x faster than 802.11n2), M-Series lets you stream Ultra HD from popular apps such as Netflix®.
Second Screen Experience.
Browse content on your phone or tablet and play it directly to your VIZIO Smart TV. Enjoy true multi-screen viewing with Second Screen-ready mobile apps like Netflix® and YouTube®.
Smart Remote of VIZIO 55 Inch Ultra Smart LED TV
Enjoy total intuitive control with a smarter remote created for the smarter TV. It's double-sided with one-touch access to your favorite apps on the front and a full QWERTY backlit keyboard on the rear.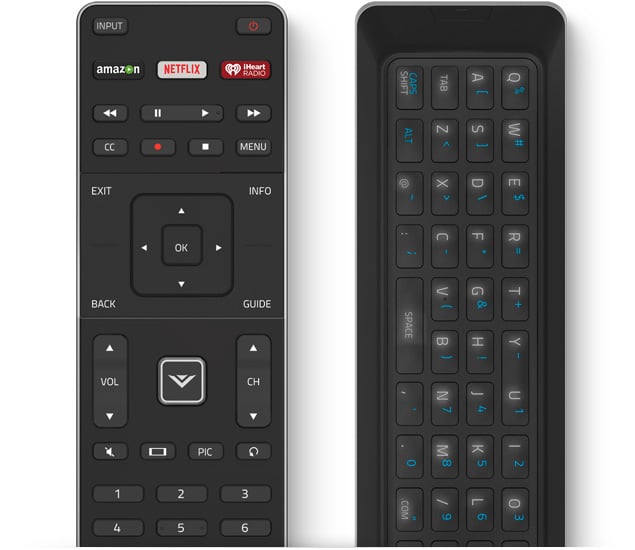 Better Sound
Selecting the best VIZIO Sound Bar configuration for your TV is easy. With a few simplified yet distinctive options to choose from, the differences are clear.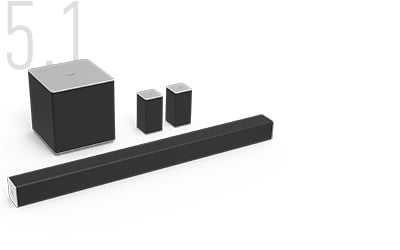 5.1 Sound Bar System
The pinnacle of surround sound immersion and convenience, this system turns any room into a true home theater.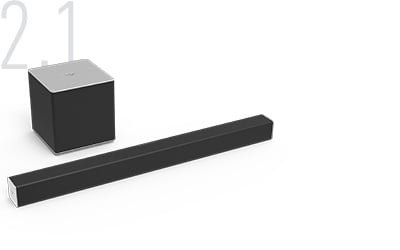 2.1 Sound Bar System
Crystal-clear sound with the extra bass kick of a subwoofer to fill any room with more immersive audio.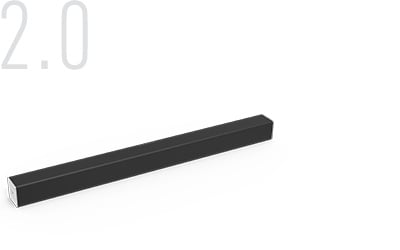 2.0 Sound Bar
Optimized sound for small to medium sized TVs and spaces where a simple audio upgrade is all that's needed.
Technical Details
Brand Name: VIZIO
Model Number: M55-C2
Display Technology: LED
Display Size: 55 inches
Image Aspect Ratio: 16:9
Image Contrast Ratio: 20000000:1
Speaker Count: 2
Resolution: 4K Ultra HD
| | |
| --- | --- |
| Brand Name | VIZIO |
| Item Weight | 39.4 pounds |
| Product Dimensions | 48.8 x 10 x 30.4 inches |
| Origin | Made in USA |
| Item model number | M55-C2 |
| Batteries | 2 AAA batteries required. (included) |
| Color Name | Black |
---
1 Source content may not be available in native 4K. Source content is upscaled to UHD resolution. Actual picture quality may vary.