SEO: Search Engine Optimization Bible( Series – Bible )
(English)  (Paperback, Jerri L. Ledford)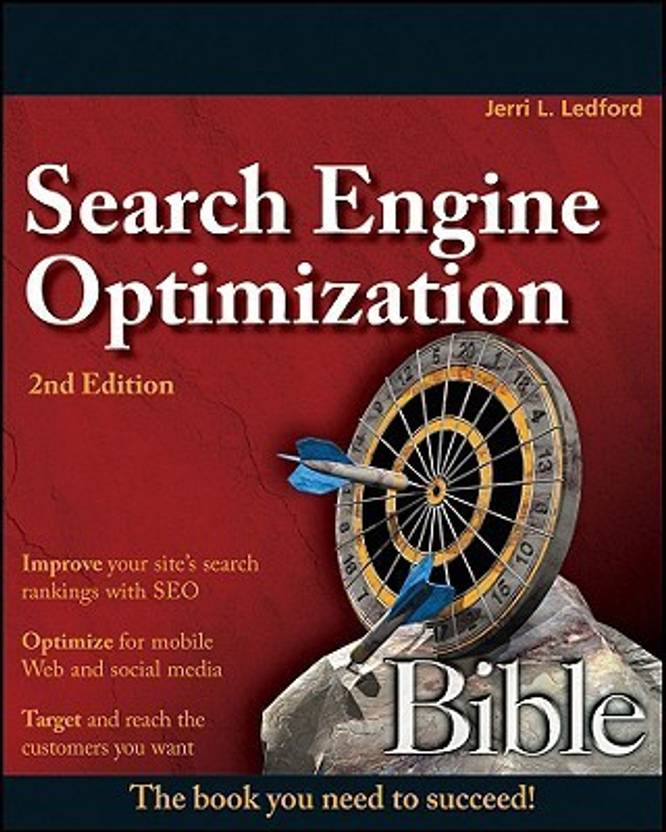 SEO: Search Engine Optimization Bible( Series – Bible ) (English)  (Paperback, Jerri L. Ledford)
SEO: Search Engine Optimization is a comprehensive book for professionals working on search engine optimization. The book comprises of chapters on understanding SEO, SEO strategies, optimizing search strategies, and maintaining SEO. In addition, the book consists of several case studies for readers to understand the concepts surrounding SEO better. This book is essential for social media marketing professionals.
About John Wiley & Sons
John Wiley & Sons is one of the foremost publishing houses. They develop and publish quality education books for various courses and competitive examinations. The books are compiled by experts and professionals in their respective fields. Some of the books published under their banner are GMAT Verbal Review, Timeless Leadership: 18 Leadership Sutras from The Bhagavad Gita, GMAT Quantitative Review, Fundamentals of Microelectronics, and CMOS: Circuit Design, Layout, and Simulation.
<br/><b>Jerri L. Ledford</b> has been a freelance business technology writer for more than 15 years. Over 750 of her articles, profiles, news stories, and reports have appeared online and in print. She also develops and teaches technology training courses for such companies as IBT Financial, Hewlett Packard, Sony, and CNET. She is the author of fifteen books including <i>Google AdSense for Dummies</i> and <i>Google Analytics 2.0</i>.
Language: English
Binding: Paperback
Publisher: John Wiley & Sons Inc
ISBN: 9780470452646, 0470452641
Edition: 2nd Edition, 2009