Paytm introduces App Password feature, a seamless way to secure your Paytm Wallet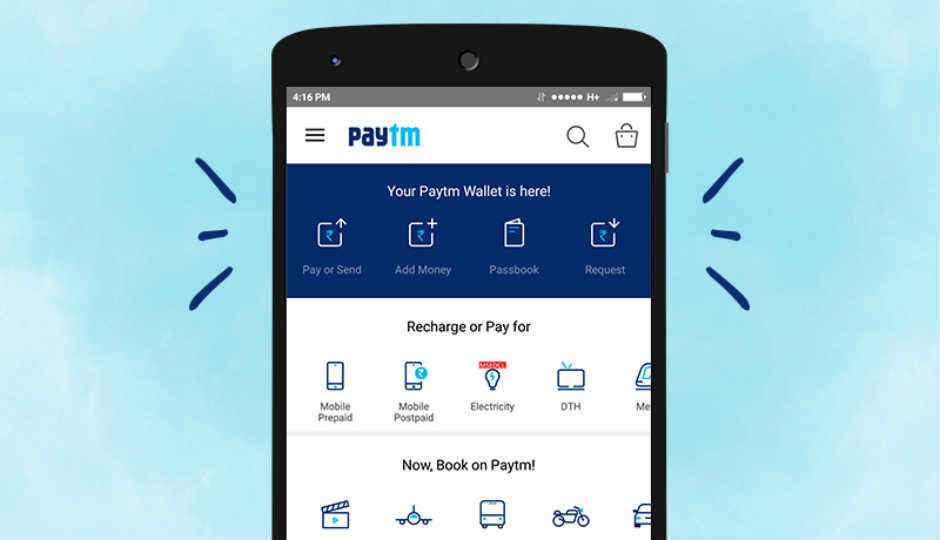 Paytm is adding app password feature to its app, an additional layer of security to the app. The update enables Paytm users to secure their app by setting a secure Pin, Password, Pattern or Fingerprint. The update is available on Android via Play Store update.
Paytm announced that it has introduced a new 'App Password' feature on its Android mobile app. This will enable Paytm users to set a secure Pin, Password, Pattern or Fingerprint as a means to ensure money stored in the Paytm wallet remains safe even if the owner's phone is lost or misplaced.
This App password feature is currently available in the latest Android App. Users can sett heir phone's default Android security password by using the 'Security' option in the 'Settings' menu. They can then select a Pin, Password, Pattern or Fingerprint to protect their phone. Once the user clicks on 'Pay' or 'Passbook' on the updated Paytm App after setting a password, they will be prompted to enable this optional feature. Once they click on the 'Add Security' option, they will be asked to reconfirm their phone's password, and their new App Password will be set. Users can also choose to disable this security mechanism by switching off the 'Android Security' feature in the 'Security & Settings' menu in their Android app.
Speaking on the launch, Deepak Abbot, Snr. Vice President – Paytm said, "The security of our customer's money is of utmost importance to us. The launch of the new App Password feature is yet another step in that direction as your Paytm Wallet is protected even if you lose or misplace your phone. This will not only offer greater peace of mind to our 164 million strong user-base, but also serve as a showcase of our unmatched commitment to our customers."
Currently over a million offline merchants across India accept Paytm as their preferred payment mode. Paytm is accepted everywhere including taxis, autos, petrol pumps, grocery shops, restaurants, coffee shops, multiplexes, parking, pharmacies, hospitals, kirana shops and many more. With its assertive focus on mobile payments, the company is inching closer to its aim of making cashless transactions a way of life across India.